Rugby Trips
Rugby Tours
At Ballyclare High School, we are very fortunate to compete in schools rugby at a very high level. To facilitate this, Mr McKeever, our Director of Rugby, ensures all players undergo regular, effective training. Part of this training has led to outstanding opportunities for our boys to train and play matches abroad.
Over the past 12 months the school rugby club has completed several very successful tours, training camps and trips. Brief details of these are included below:
Summer 2015 Rugby Tour of New Zealand & Australia
A 3 week tour for 44 boys to the North Island of New Zealand for 2 weeks and then on to Melbourne
8 matches on tour
Taking in a lot of New Zealand and Maori culture and history
Halloween 2015 Medallion trip to Portugal
Training camp and tour for the Medallion Rugby squad to Lisbon
27 players travelled and played 3 competitive matches
Intense training camp with team-bonding activities
Dublin 2016 Year 8 Trip
An annual trip for Year 8 boys in rugby
Ten pin bowling, eating lots of "bad" food, competitive rugby matches and good fun!
Senior Rugby Dublin Training Cam
A 3 day training camp to Dublin towards the end of January as an annual trip
This year, the senior squad got to visit the RDS and watch Leinster Rugby team play in the European Cup
The trip includes 3 days training at Blackrock College and Johnstown House hotel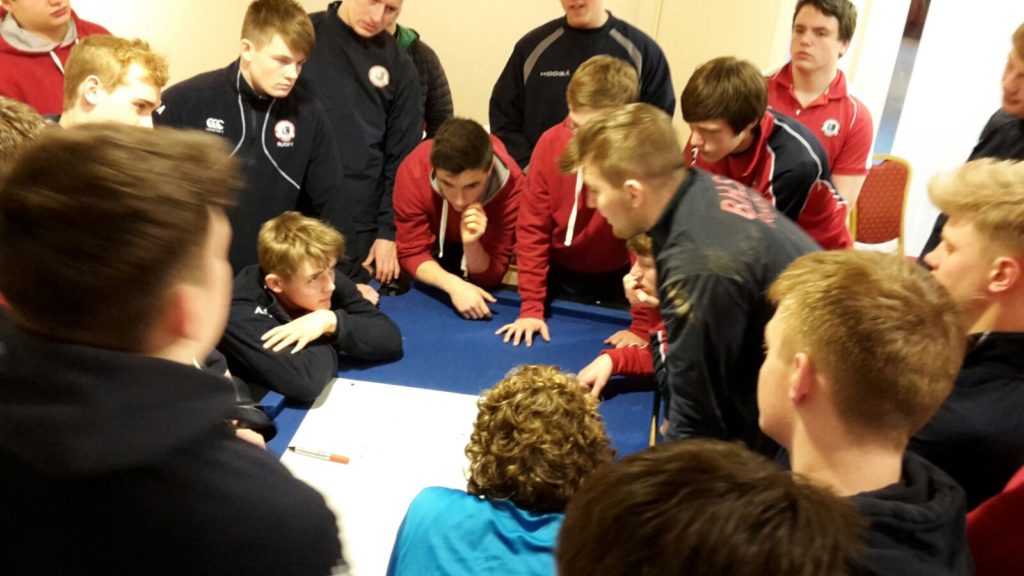 Senior Rugby boys having a team talk at their Rugby Camp in Dublin