Odd Sock Fun
By Ballyclare High School on 17 November, 2020
The corridors of school were a little brighter today with pupils and staff resplendent in all sorts of odd socks and luminous tights. Well done everyone and all attempts brought smiles to our faces.
Class competitions were held and the eventual winner across the school was Ella Houston Year 9 her Christmas and mask decorations made her socks 'stand out', congratulations Ella and all who took part.
We must not forget the reason behind this event, to highlight Anti- Bullying week in NI and the theme United Against Bullying. We as a community are signaling that we are coming together to challenge any form of bullying. During lockdown we have witnessed the power society can have when we work together, so together let us make this difference.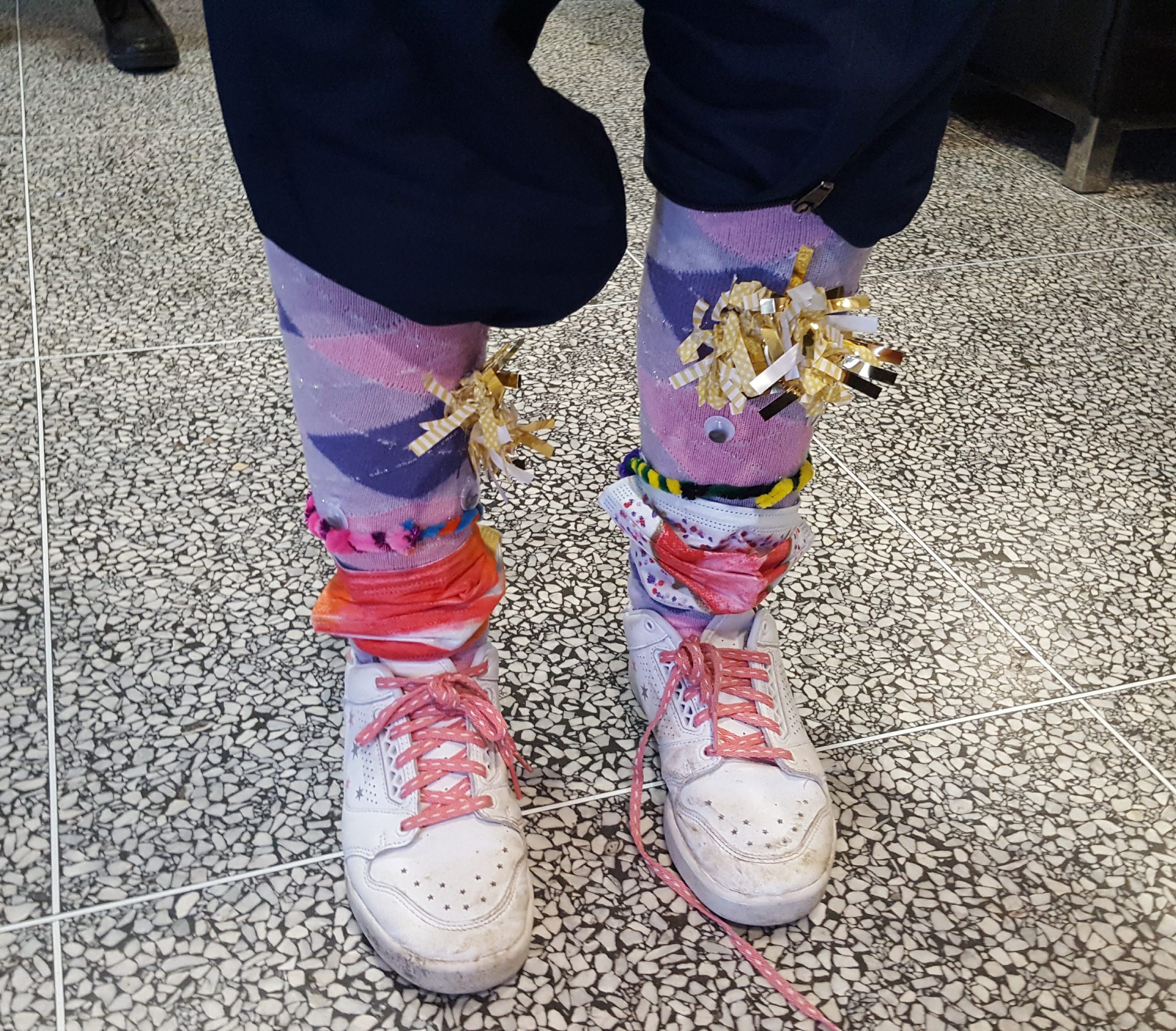 The Winner!